Breaker Hammer Excavator Earth Moving Machinery Parts
Product Detail
Product Tags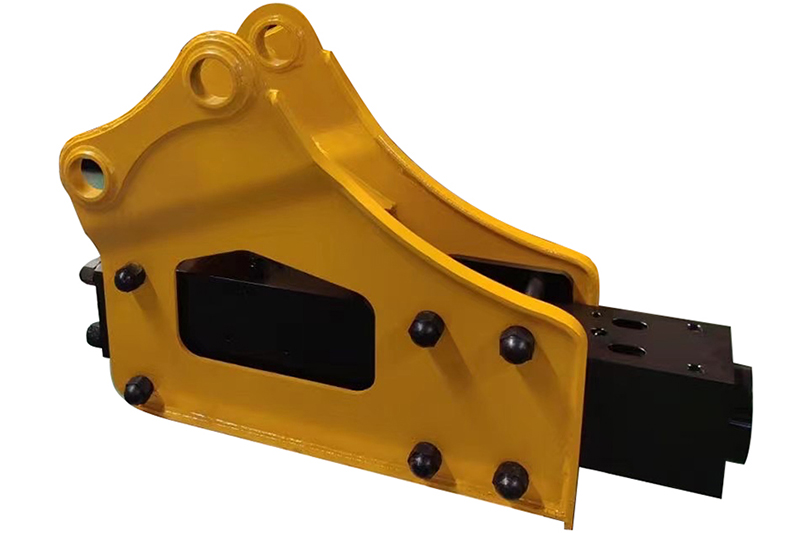 Hydraulic Hammers/Breakers
There are times when an obstacle prevents normal excavation from occurring. Used in mining, quarries, excavation, and demolition, the hammer/breaker is brought in to chip away at large boulders or existing concrete structures. There are times when blasting is used to remove obstacles or breakthrough thick layers of rock, but hammers offer a more controlled process.
Breakers are driven by a hydraulic piston that exerts pressure on the head of the attachment to provide a powerful and consistent thrust into the obstruction. In simplest terms, it's just a really big jack hammer. Great for tight spaces and continuous production, breakers are also much quieter and create less vibration than blasting.
DHG hydraulic breakers are designed to be compact and easy to handle, allowing them to be operate in a variety of groundwork, demolition and mining applications. Optimum efficiency and performance is achieved with highly reliable design and enabling easy ongoing servicing. These hammers are suitable for a vast range of tool carriers and are most commonly fitted to excavators, backhoe and skid steers, but can also be mounted to any other carrier with sufficient oil flow, allowing you to get the job done quickly, safely and economically.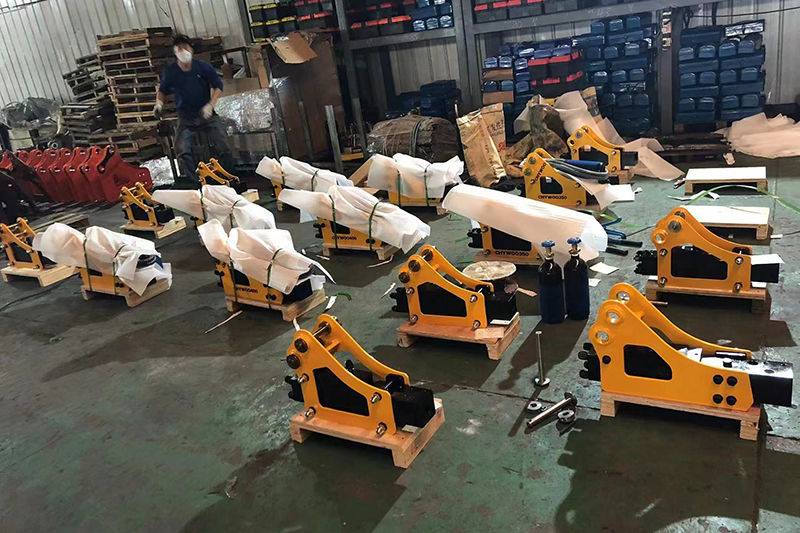 As with all machinery, the breaker should be inspected before and after every use to ensure good working conditions. Unusually worn components should be addressed and the operator needs to make sure the proper amount of lube or grease is being used. During operation, make sure the following processes are followed for safety. For the tool, the operator, and other personnel in the area, make sure to consult the users manual for correct operation.
Hydraulic Breaker Specification
Model
Unit
BRT35
SB05
BRT40
SB10
BRT45
SB20
BRT53
SB30
BRT68
SB40
BRT75
SB43
BRT85
SB45
BRT100
SB50
BRT135
SB70
BRT140
SB81
BRT150
SB100
RBT155
SB121
BRT 165
SB131
BRT 175
SB151
Total Weight
kg
100
130
150
180
355
500
575
860
1785
1965
2435
3260
3768
4200
Working Pressure
kg/cm²
80-110
90-120
90-120
110-140
95-130
100-130
130-150
150-170
160-180
160-180
160-180
170-190
190-230
200-260
Flux
l/min
10-30
15-30
20-40
25-40
30-45
40-80
45-85
80-110
125-150
120-150
170-240
190-250
200-260
210-270
Rate
bpm
500-1200
500-1000
500-1000
500-900
450-750
450-950
400-800
450-630
350-600
400-490
320-350
300-400
250-400
230-350
Hose Diameter
in
1/2
1/2
1/2
1/2
1/2
1/2
3/4
3/4
1
1
1
5/4
5/4
5/4
Chisel Diameter
mm
35
40
45
53
68
75
85
100
135
140
150
155
165
175
Suitable Weight
T
0.6-1
0.8-1.2
1.5-2
2-3
3-7
5-9
6-10
9-15
16-25
19-25
25-38
35-45
38-46
40-50
Donghong have three type of hammer:
Top Type (pencil type)
1. Easy to locate and control
2. More conducive to excavator
3. Weight lighter, lower risk of broken drill rod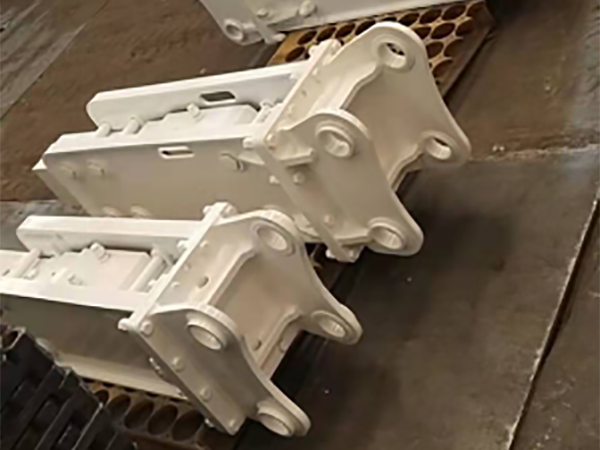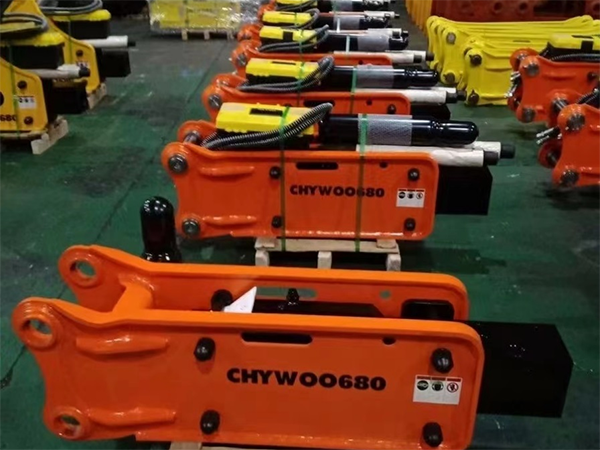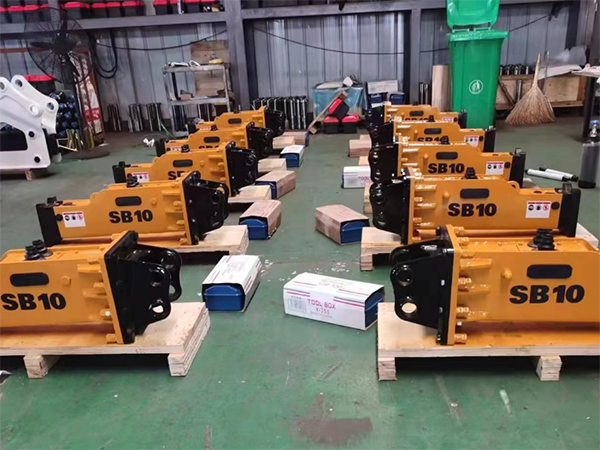 Box Type
1. Reduce noise
2. Protect the environment
Side Type
1. Overall length shorter
2. Hook back things conveniently
3. Maintenance-free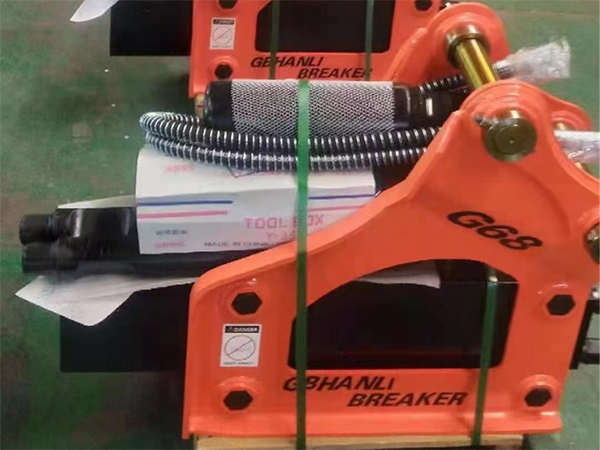 ---
---