The Excavator Hydraulic Rock Ripper 
Product Detail
Product Tags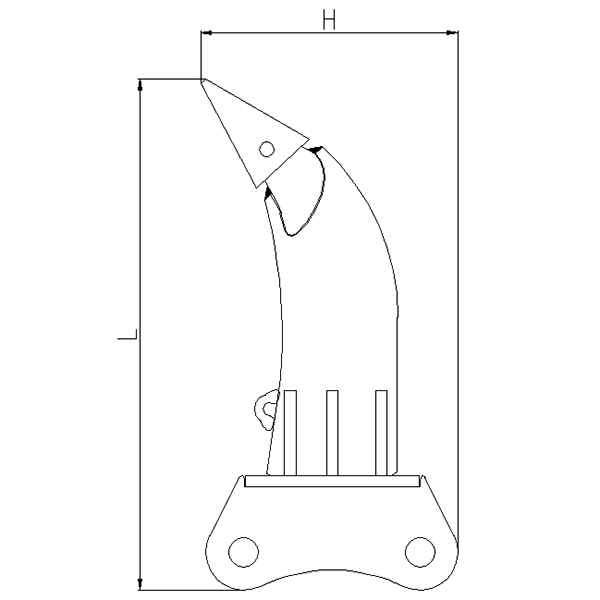 1.Range from 4-75 tonnage excavator
2.Apply all the power of your excavator at one point for maximum ripping efficiency
3.Replaceable and wear shroud.
4.Added side wear protection to extend life of ripper (for excavators bigger than 10 tons)
5.Extra thick steel shank for increased strength
6.Ripper reduces excessive stresses on your excavator.
For excavator tooth ripper we produce single tooth ripper and double teeth ripper, It could be used for digging hard soil, frozen soil, soft rock, weathered rock and cracked rock. It also can remove the root of the trees and other barriers. Donghong use high-strength wearable steel plate, such as Q345, Q460, WH60, NM400, Hardox 400 as the material. And OEM order is available to us.
When your job demands breaking through though surfaces (such as rock, tarmac, or paving), you need a strong, reliable and durable excavator ripper.
With careful selection, a quality excavator shank will help you get your work done quicker, so you can be more productive.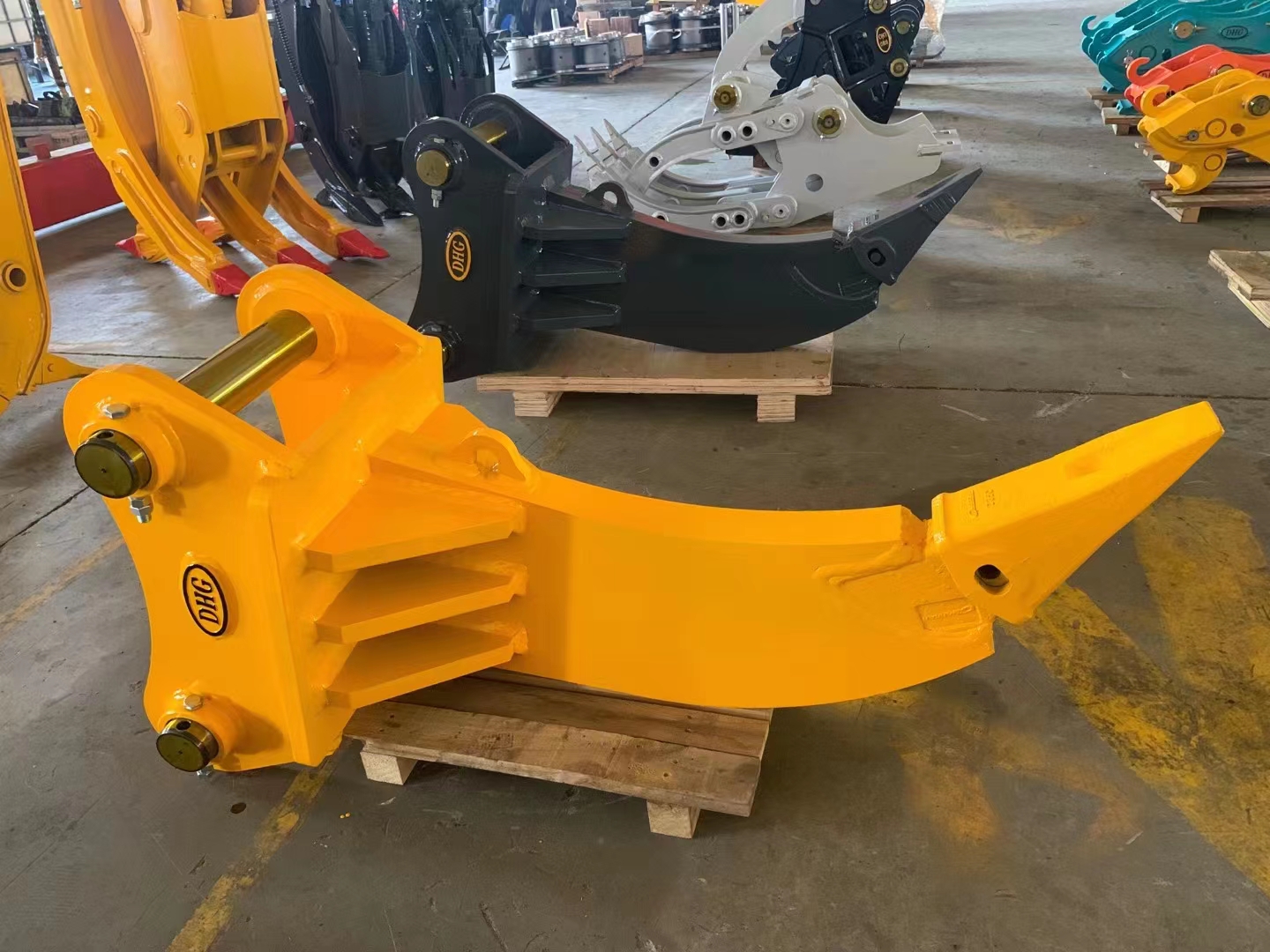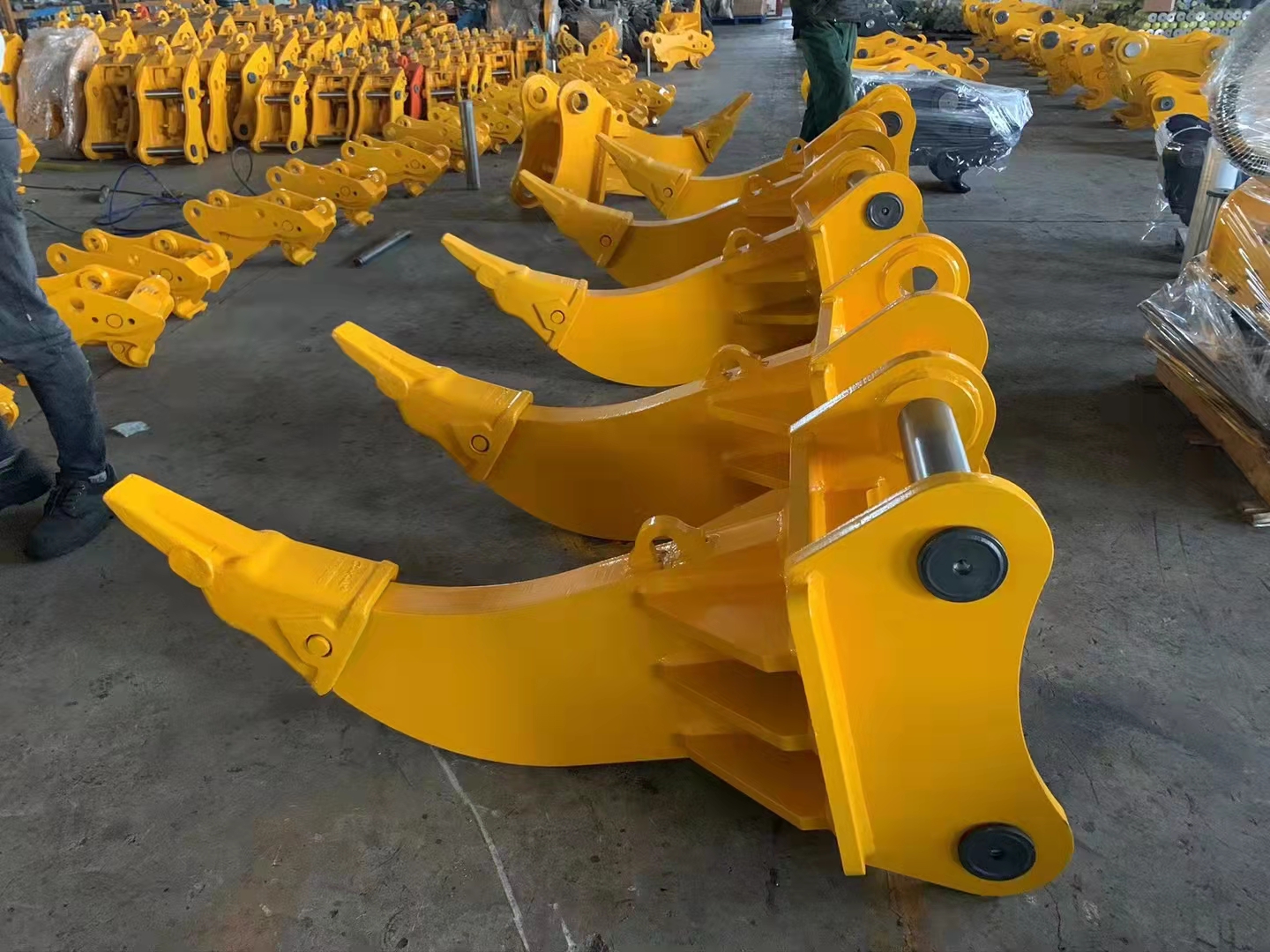 Here are a few things to look out for when selecting an excavator ripper:
1. Advanced shank geometry
The shank should be designed to break through and rake the toughest surfaces with ease allowing for efficient ripping under a variety of conditions. Choose a ripper with a streamline design. This will ensure your shank rips the material rather than ploughing it. Ripper shape should promote efficient ripping. This means you'll make easier, deeper rips without putting too much of a load on the machine.
2. Proper construction
Heavy duty robust construction will ensure your excavator ripper has the increased strength and durability to last for years to come. Cheeks should be reinforced for added durability.
3. Manufactured from high strength steel
Be sure to select an excavator ripper that is manufactured from high strength steel for a longer lifespan.
4. OH&S compliant
Naturally, all excavator rippers used on your earthmoving equipment should be manufactured to comply with OH&S requirements.
5. Wear a protective device on ripper's shin
Ripper blade protection provides further protection and life in rock and abrasive applications.
6. Ripper length
A good supplier should carry a range of excavator rippers of various lengths. Be sure to get advice where necessary on what is best for your application.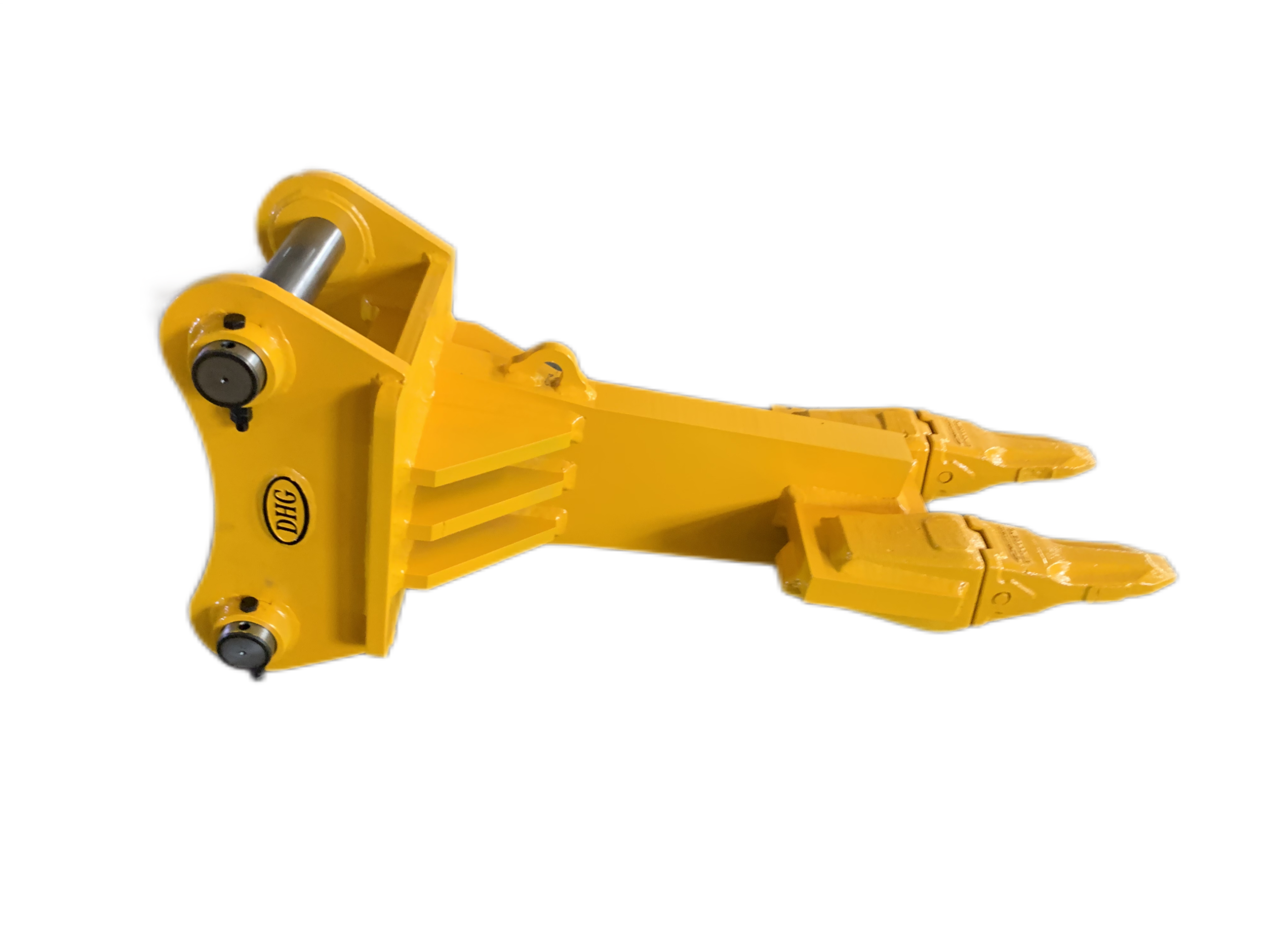 | | | | | | | | |
| --- | --- | --- | --- | --- | --- | --- | --- |
| Model | Unit | DHG-mini | DHG-02/04 | DHG-06 | DHG-08 | DHG-10 | DHG-17 |
| Suitable Weight | ton | 1.5-4 | 4-8 | 14-18 | 20-25 | 26-30 | 36-45 |
| Pin to pin distance | mm | 85-200 | 220-310 | 390 | 465 | 515 | 580 |
| Total width | mm | 310 | 425 | 540 | 665 | 735 | 800 |
| Total hight | mm | 600 | 670 | 910 | 1275 | 1560 | 1550 |
| Diameter | mm | 25-40 | 45-55 | 60-70 | 70-80 | 90 | 100-120 |
| Arm width | mm | 90-150 | 180-230 | 220-315 | 300-350 | 350-410 | 370-480 |
| Weight | kg | 50 | 80 | 280 | 400 | 550 | 900 |
---
---