Car Dismantling Shear Excavator Ship Crushing Shears
Product Detail
Product Tags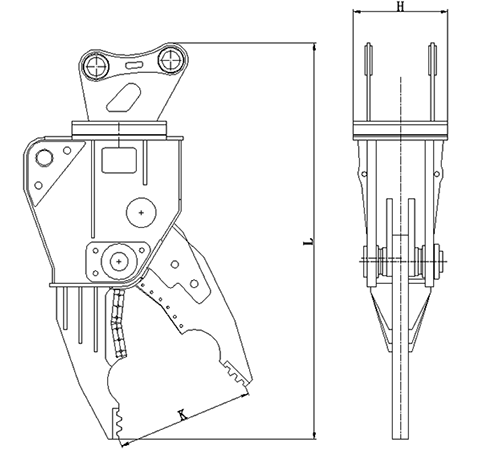 Like a vulture would dissect its prey, the clamp arms pin down the vehicle to allow the grapple to systematically pull the valuable materials away from the lower value vehicle body shell. The knife blades on the clamp arms allow engine and transmission assemblies to be split from the engine block.
The ultimate combination of power and dexterity. The grapple features a slender, plier-like shape providing an unbroken line of sight from the operator to the vehicle, allowing valuable materials such as the copper wiring loom to be extracted from even the tightest of areas. High power hydraulic cylinders and high torque rotation unit give the shear the power to effortlessly dissect the vehicle.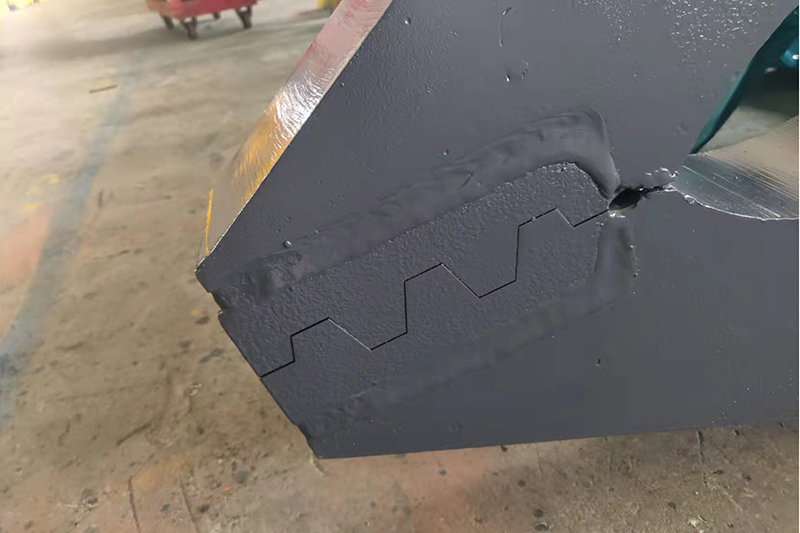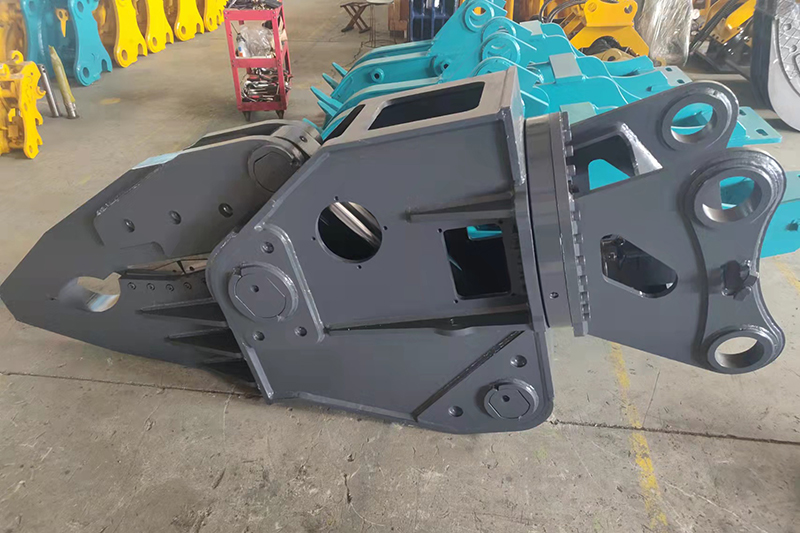 We understand that in a demanding, fast paced industry, productivity is paramount. That is why the shear is built to work, all day, every day. Manufactured 100% from high strength steels so that you can maximize your profits without the worry of downtime.
Dismantling Shear is usually installed on excavators and are widely used for dismantling scrap cars, dismantling factory steel structures, ship breaking, cutting steel bars, steel, tanks, pipes and other scrap steel.
And we would like to introduction our Donghong hydraulic scrap shear:
(1)Wear resistance steel has high strength, light weight and large shear force.
(2)The pin shaft adopts 45 carbon steel with built-in oil passage, high strength and good toughness.
(3)Adopt import rotary motor
(4)The oil cylinder adopts honing pipe and imported oil seal, with short working period and long service life.
(5)The cutter block is made of wear-resistant alloy steel, which is resistant to high temperature and deformation.
(6)The design of hooking angle can make it easier to hook the material "straight into the sharp knife" and cut off the structural steel. It is suitable for the disassembly of heavy vehicles, metal ships in steel mills, bridge decomposition and other steel structure facilities.
360 degree rotating tool-powerful rotation torque enables effective twisting and stripping motions via the proportionate control button on the left joystick. Movements are quick, controlled and precise. Powerful crushing force - The interlocking replaceable teeth are made to grip and hold material securely, yet nimble enough to grab and pick up a single wire. Special jobs require specially equipped machines. So we engineered these specialty excavators to take on unique applications that no ordinary excavator could touch. Donghong produced Hydraulic Steel Shears, car dismantling equipment matched kinds of excavators to satisfy customer's demands.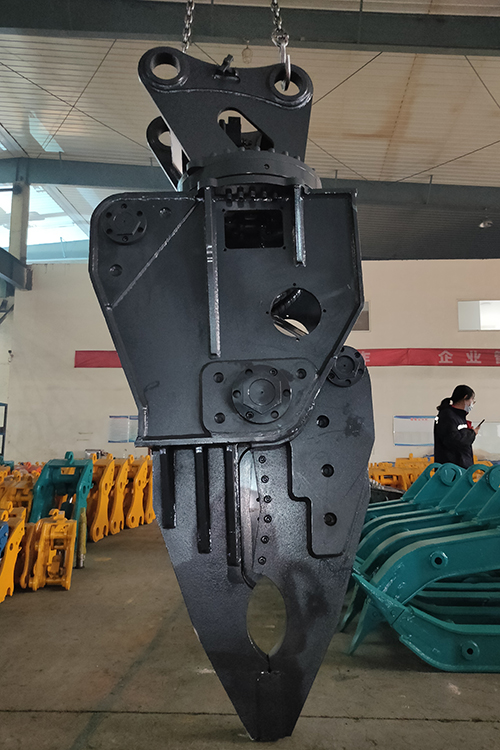 technical specification
Model
Unit
06
08
10
Weight
ton
14-17
18-25
26-35
Opening Size
mm
670
840
960
Length
mm
2020
2530
2950
Width
mm
650
820
950
The blade length
mm
170*2
200*2
220*4
Maximum cutting force
ton
160
208
249
Actuating Pressure
kgf/cm²
250
280
249
Actuating Flow
L/min
180-190
200-240
230-260
Rotary motor pressure setting
kgf/cm²
100
100
100
Rotary motor pressure flow
L/min
20-30
20-30
20-30
Rotation speed
r/min
10-12
10-12
10-12
---
---